Thanks to all of you who have prayed over the last few days.  God truly blessed our time in Pissila.  A new church was started.  On Thursday, 12 of us (pastors and members) drove to Pissila to help Salif and his wife to plant their church.
That night there where 17  of us gathered around and prayed that God would help us to evangelize and win souls over the next few days.  God answered those prayers.  We were able to give the Gospel individually to hundreds and at night we were able to preach to the masses.  There must have been over 500 people that came to watch the film and hear the preaching.  The film that Living Water Baptist Church (our main work) produced has been greatly used of God each time we have shown it.
We had well over 20 professions of faith each day.  Sunday was blessed by having two men, who were very religious, being saved.  I preached on the new birth and God blessed.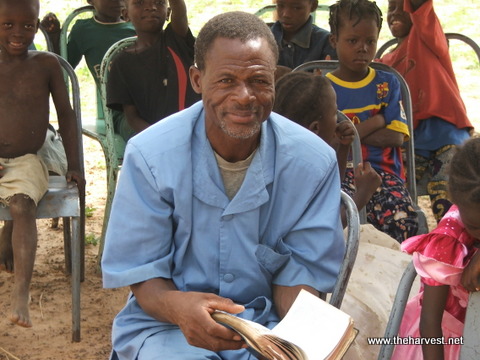 One of the men that God saved.  Glad we will be in Heaven together one day.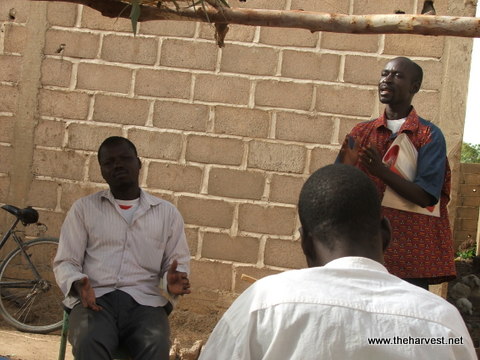 Salif leading the service.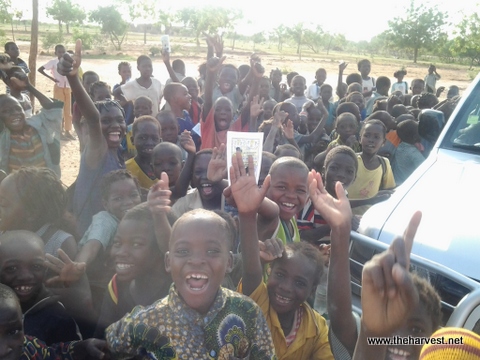 I got mobbed by some kids while trying to pass out tracts. I am so blessed to have the opportunity to be in this country and preach salvation to them.